Ottoman with Built In Sleeper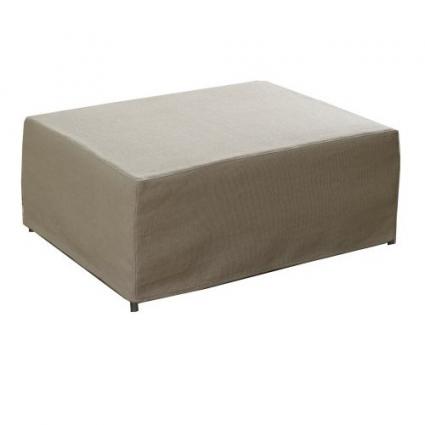 A great place for resting your feet while watching television or simply relaxing in your favorite easy chair, an ottoman with built in sleeper also doubles as an extra bed when you have an overnight guest.
Convertible Ottoman Beds
Also known as convertible ottoman beds, ottomans with built in sleepers are manufactured in a number of different styles, materials and sizes. Each one provides a unique blend of style and comfort with functional versatility serving as a seat, a footrest and a bed.
Whether you prefer the rich luxurious feel of leather, the soft smooth texture of microfiber or the durability and lower cost of bonded or split leather, there is sure to be a convertible ottoman bed that fits beautifully into your home decor. These multi functional furniture pieces are also a great choice for apartments or anywhere there is limited space.
Converting the Sleeper Ottoman to a Bed
Converting a sleeper ottoman into a guest bed only takes a few simple steps.
Remove the top of the ottoman
Unfold the bed frame
The ottoman top can be used as a headboard if desired
If your style of ottoman has a slipcover, simply remove the slipcover and unfold the metal frame of the bed.
Ottoman Sizes
The exact dimensions of ottomans with built in beds vary slightly based on the manufacturer. Generally, there are four standard sizes with the following approximate range of dimensions when closed:
Single sleeper - 25 to 34 inches wide, 30 to 34.5 inches deep and 18.5 to 20 inches high
Double sleeper - 58 inches wide, 25 inches deep and 19 inches high
Twin sleeper - 46 inches wide, 34.5 inches deep and 18.5 to 20 inches high
Junior sleeper - 28.5 inches wide, 28.5 inches deep and 14 inches high
Most ottoman styles open to approximately 90 to 106 inches in length. However, junior ottoman beds measure from 75 to 85.5 inches in length. Depending on the manufacturer, when open the heights of the beds range from 13 to 29 inches with the mattress included.
Ottoman Bed Slipcovers
For convertible ottoman bed styles with slipcovers, it is easy to change the look of the ottoman by replacing the slipcover with one of a different color. Plow and Hearth offers slipcovers for both single and double bed size ottomans in:
Light brown
Red
Denim blue
These slipcovers are made for closed ottomans and measure:
Single bed size measures 25 inches wide, 30 inches deep and 19 inches high
Double bed size measures 58 inches wide, 25 inches deep and 19 inches high
Where to Find an Ottoman with Built in Sleeper Online
Although convertible ottoman beds are sold in many brick and mortar furniture stores, a great number of shoppers enjoy the convenience of ordering from online retailers. The Internet provides shoppers with a wide selection of furniture retailers that carry sleeper bed ottomans. The following is a small sampling of these retailers offering built in sleeper ottomans ranging in price from several hundred to several thousand dollars:
In the high end of the price range, the ottomans offered by Neiman Marcus are made of fine dark brown leather that is stain resistant. These ottomans are made with a solid maple frame and are available in single and twin sizes.
Plow and Hearth offers sleeper bed ottomans. They also offer slipcovers and sheet sets.
More Retailers Offering Fold-Up Sleeper Ottomans
---
For many people, buying an ottoman with built in sleeper is the perfect furniture choice when additional sleeping arrangements are occasionally needed.